HIGH SCHOOL FOOTBALL PREVIEW: Lincoln North Star
August 11, 2022 5:00AM CDT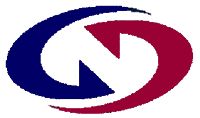 Lincoln North Star Navigators
Head Coach: James Thompson (1st Year)
2021 Record: 1-8
Returning starters/letterwinners: Kade Seip, 6-3, 235, sr., DE; Carson Parde, 6-3, 240, sr., TE; Dylan Hallett, 5-9, 165, sr., WR; Davis Jones, 6-3, 210, sr., LB; Jayden Potter, 6-6, 300, jr., OT; Xavier Von Busch, 6-4, 290, jr., OT; Dallas Paxton, 6-2, 215, sr., DE; Braeden Sunken, 6-3, 180, jr., WR; Will Brown, 5-11, 220, sr., C; Broc Tucker, 5-10, 265, sr., NG; DJ Athouris, 6-0, 170, jr., QB; Beaudree Ball, 6-0, 180, soph., QB; Jace Coleman, 6-0, 180, jr., RB; Brandon Robinson, 5-1, 225, sr., DT; Sam Schaefer, 6-1, 180, soph. WR; Mekhi Wayne-Browne, 6-6, 210, soph., WR; Ashton Coffey, 5-9, 160, jr., DB; Paxton Scott, 6-5, 230, soph., DE; Michael Hunter, Jr., 5-8, 150, fr., WR; Justin Anderson, 5-10, 160, soph. DB.
Season Outlook: With a brand new head coach, North Star will look to bond and compete every game.  Solid senior leadership will lead a young team, but the offensive and defensive lines have a lot of size.  Numerous skill position players are on the roster for the Navigators.  There will be a battle for starting jobs at quarterback, running back and linebacker.  The Gators have seven returning starters on offense and only four on defense.
North Star games on KFOR and ESPN Lincoln this season.  Schedule is subject to change.
Thu. Sept. 1-6:55pm air time-at Lincoln Northeast-KFOR FM103.3/1240AM-LISTEN LIVE
Thu. Sept. 8-6:55pm air time-vs. Kearney-KFOR FM103.3/1240AM-LISTEN LIVE
Fri. Oct. 7-6:50pm air time-vs. Norfolk at UBT Stadium-ESPN Lincoln FM101.5/1480AM-LISTEN LIVE
Fri. Oct. 14-6:50pm air time at Lincoln East-KFOR FM103.3/1240AM-LISTEN LIVE
Thu. Oct. 20-6:55pm air time vs. Columbus-KFOR FM103.3/1240AM-LISTEN LIVE
---