HIGH SCHOOL FOOTBALL PREVIEW: Lincoln Northwest
August 12, 2022 5:00AM CDT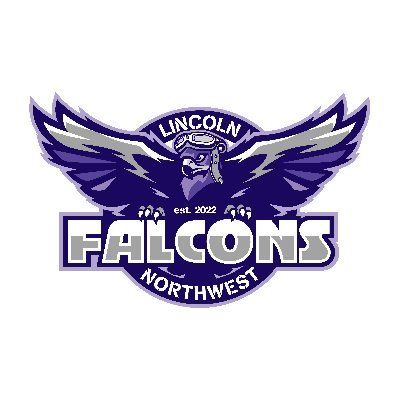 Lincoln Northwest Falcons
Head Coach: Brian Lauck (1st Year)
Players to watch: Jack Duval, 6-0, 185, jr., OL/DL; Diego Muehlhausen, 5-11, 220, jr., OL/DL; Daniel Dimas Gibilisco, 5-9, 215, jr., OL/DL; JJ Kopp, 5-7, 155, soph., QB/DB; Tristen McGhee, 6-2, 180, jr., TE/DE; Israel Ornelas, 5-3, 170, jr., FB/LB; Carter Mickelson, 5-10, 225, jr., OL/DL; Dylan Kotik, 5-10, 175, jr., QB/FS.
Season Outlook: The inaugural season for Northwest starts at the new Union Bank Stadium on August 26 against Ralston.  The challenge for what appears to be an excited and eager first-year squad will be gelling as a team and be prepared for the fall.
Northwest games on ESPN Lincoln this season.  Schedule is subject to change.
Fri. Sept. 23-6:50pm air time-at Norris-ESPN Lincoln FM101.5/1480AM-LISTEN LIVE
---